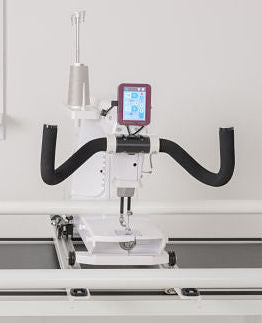 Husqvarna Viking Longarm Quilting Machines
Due to the size and weight of these items, extra shipping charges may apply. Please contact us for a personalized shipping quote based on your location.
Our collection of Husqvarna Viking Longarm Quilting Machine including both the sitdown machine and the Stand Up machine with optional 5, 10 or 12 foot tables.
All machines are available for order. Machines not currently in stock will be ordered on the next business day. Normal delivery time to the store is about a week barring any delays from the manufacturer. All shipping orders are redirected within 1 business day.