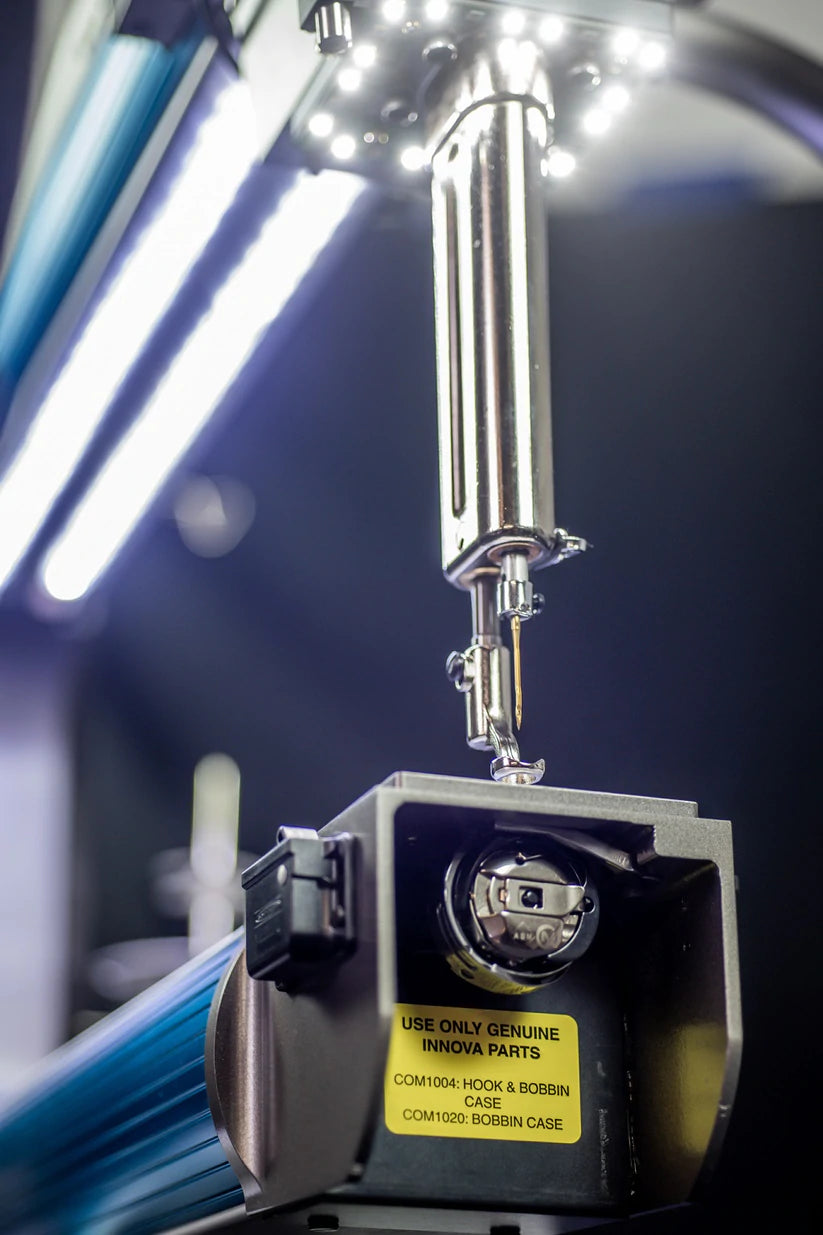 MLQC Longarm Starter Kit
---
This little bundle of joy is a must for all new or upgrading longarm customers. It contains everything you need that does not come with your machine.
Kit includes:
Roll of Hobbs 80/20 Batting (96" x 27.4 metre)
1 Quart of Machine Oil
Pack of 100 Needles
Towa Tension Gauge
Red Snappers
Tube of 12 Bobbin Shells
Magnetic Bobbin Holder and Tray
12 Spools of 5,000 m Glide Thread (Colors may vary based on availability)
Innova Cup Foot
** This kit is not available for shipping.
MLQC offers Free Shipping within Canada over $200. Rates vary by Province under $200.
See our policy page for shipping and return details.