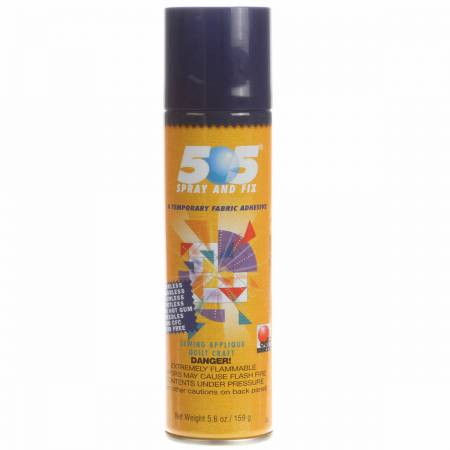 505 Spray & Fix Temporary Repositionable Fabric Adhesive 6.22oz (ORMD)
---
Odif 505 Temporary Fabric Adhesive is ideal for no-pin basting of the quilting sandwich. It avoids threading steps and the use of pins. It is also used for temporary and precise holding of the fabric during sewing or machine embroidery. It does not stain the fabric. It evaporates when the fabric is handled and disappears when washed. 
Odorless, colorless, no mist, does not gum sewing needles.
Use for machine applique, quilting, basting, holding fabric to stabilizers in machine embroidery and hemming. Great for machine embroidery. 

MLQC offers Free Shipping within Canada over $200. Rates vary by Province under $200.
See our policy page for shipping and return details.