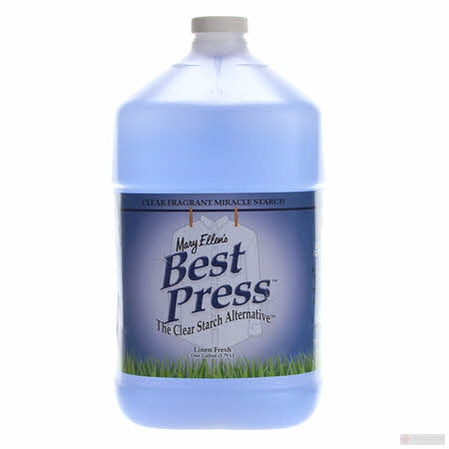 Best Press Spray Starch Linen Fresh Scent Gallon Refill Size (60065-1) * Additional Shipping Charges
---
Due to the size and weight of this item, additional shipping charges will apply.
Linen Fresh 1 gallon refill size of Best Press spray starch.  There's no flaking, clogging, or white residue on dark fabrics. A special stain shield protects fabrics, and the product helps resist wrinkles. Best of all, it's more effective than any starch you've ever used. Try Best Press today- you will never go back to ironing with spray starch! It's in a non-aerosol clear bottle, so it's environmentally friendly and you can see how much is left, too.



MLQC offers Free Shipping within Canada over $200. Rates vary by Province under $200.
See our policy page for shipping and return details.