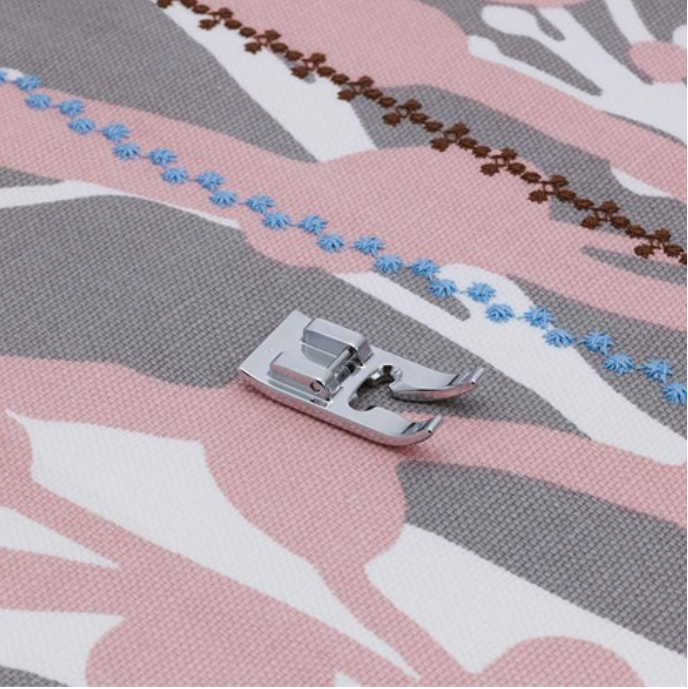 Candlewicking foot
---
PRODUCT DESCRIPTION
Add a beautiful, decorative touch resembling handsewn knotted candlewicking to embellish pillows, table linens, bed linens, and clothing, or to stitch down appliqué shapes or ribbons. This candlewicking foot has a specially formed, deep tunnel on the underside, which allows the raised candlewicking stitches to pass under the foot easily, and helps prevent unwanted pressure on your finished stitches. Ideal not only for candlewicking stitches, but for other raised or 3-dimensional stitches, and for sewing with heavier cotton threads.
MLQC offers Free Shipping within Canada over $200. Rates vary by Province under $200.
See our policy page for shipping and return details.