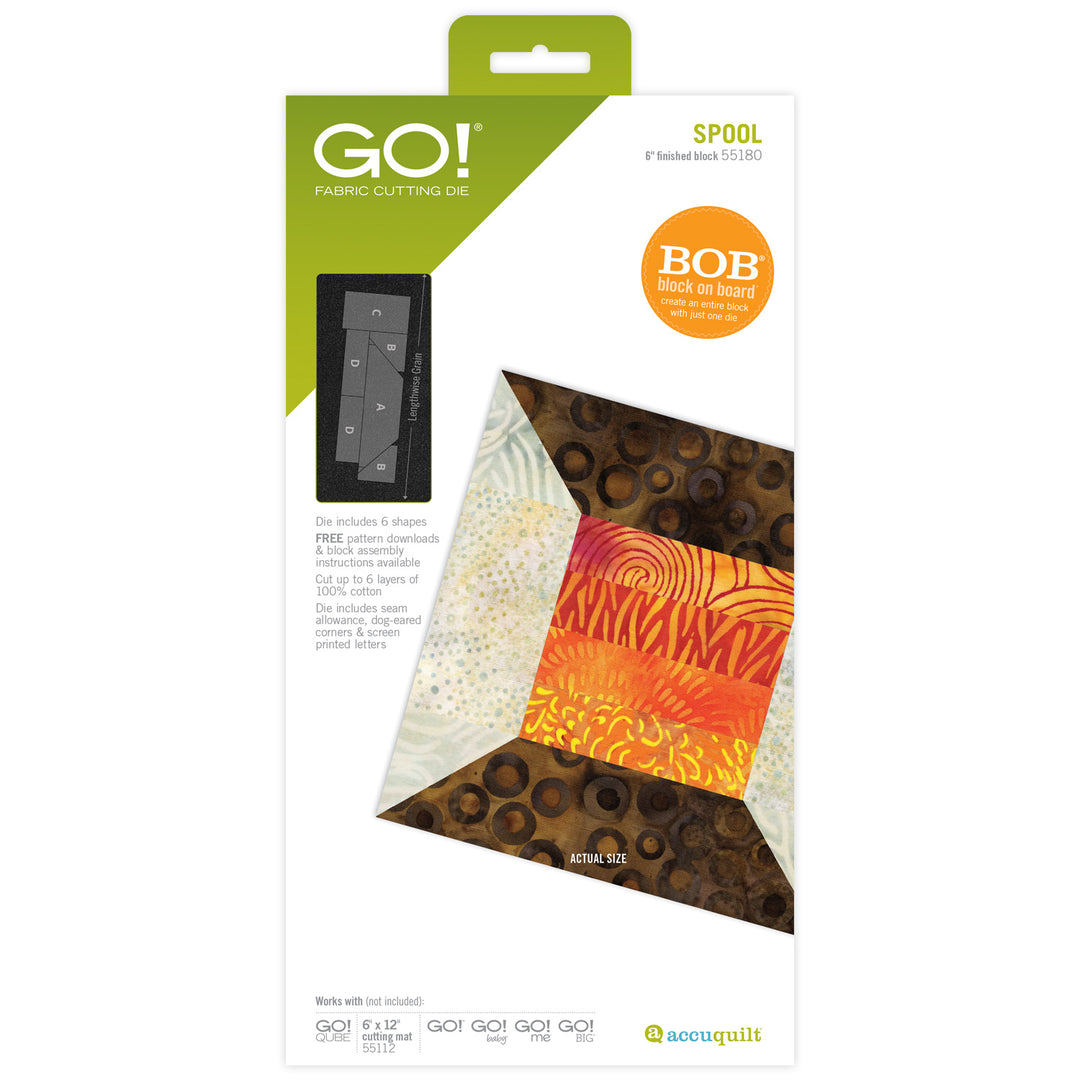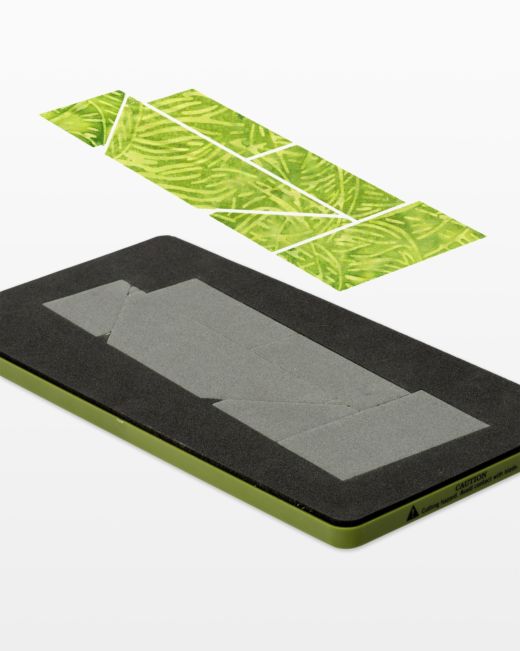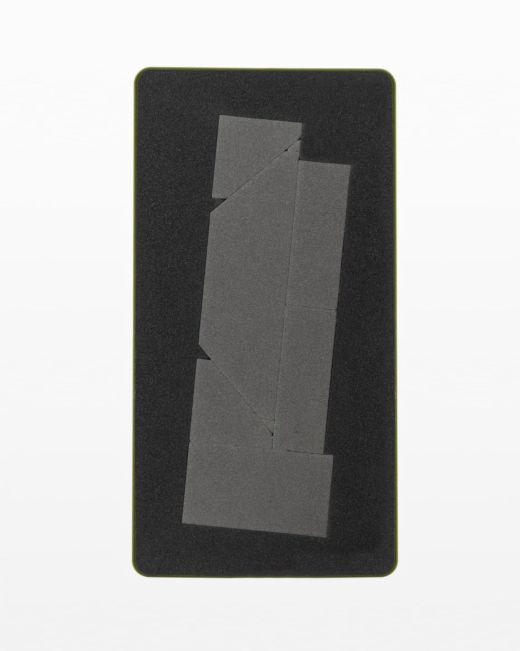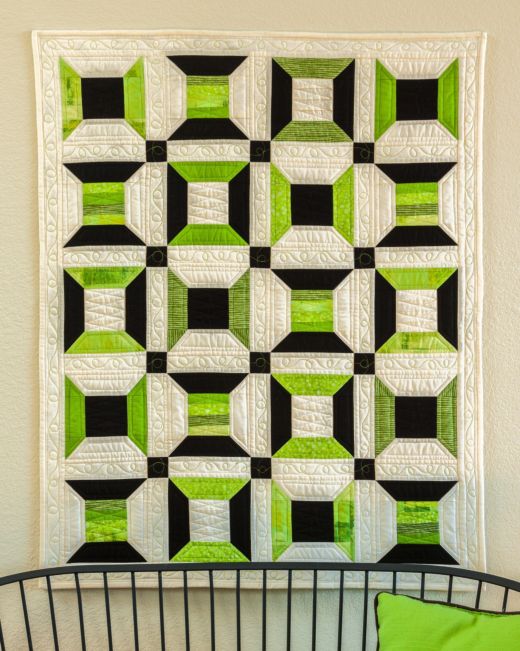 GO! Spool-6" Finished Die (55180)
---
GO! Spool-6" Finished Die
If you're looking for versatility, check out the GO! Spool. This spool block is as popular as it is traditional. This is part of our Block on Board series and is an effortless way to create an entire quilt block using just one die. You'll love how easy it is to cut the six shapes using any of the GO! Die Cutters.
TIP: Cut two layers of three different fabric colors at once to create a 3-color Spool Block.
Compatible With These Fabric Cutters:

GO! Baby  -  GO! Me  -  GO!  -  GO! Big Electric
AQ Cutting Mat Required: GO! Cutting Mat, 6 in. x 12 in. 2 Pack (15.2 cm x 30.4 cm) Item 255112
How to Die Cut 3-Color Spool Quilt Blocks:
For best cutting results, position fabric on the lengthwise grain (straight of grain) as it goes under the roller. For three complete 3-color blocks, cut two layers of three different fabric colors at a time. 
Cut 10 1/2" strips across the width of fabric. Fanfold into 4" widths. Place on selected blade and cut. For a three-color design, 10 cuts across the width of fabric of one color will yield enough pieces for five complete blocks. One yard of 40" wide fabric in each color will yield 15 blocks. 
Why Quilters Love the GO! Spool Die: 
Spool is a Block on Board® (BOB®) die which means it's specially designed to cut three complete 3-color, 6" blocks in one pass through the cutter.
No templates! No Y-seams! Spool includes four shapes (six total) that are perfect for advanced beginners to practice piecing smaller shapes accurately cut with AccuQuilt. 
Spool features specialized dog-ears and includes 1/4" seam allowances for easy alignment and piecing. 
Spool includes screen printed letters on die for easier piecing and organization of shapes. 
Free pattern downloads and step-by-step block assembly instructions are available to get you started. 
Layer Cake and Fat Quarter-friendly.
AccuQuilt Benefits: 
Cut so much more fabric in less time. 
Get accurate cuts every time -- No slipping rulers or mistakes
Easiest to use -- Simply place die on cutter, then fabric and cutting mat on top
Save fabric with Two Tone Foam -- Get more out of your fabric by placing it only over the shape you want to cut. 
Safe to use -- No blades come anywhere near your fingers
Die Tips: 
With some fabrics, after cutting, a thread or two will remain where die blades meet. Snip threads with scissors. 
Blades on some dies are positioned at an angle.  Align fabric to edge of shape, not edge of die board. 
Use good quality fabric to reduce fabric stretch. 
It's always a good idea to test cut one shape before cutting many shapes to ensure fabric orientation is correct. 
MLQC offers Free Shipping within Canada over $200. Rates vary by Province under $200.
See our policy page for shipping and return details.