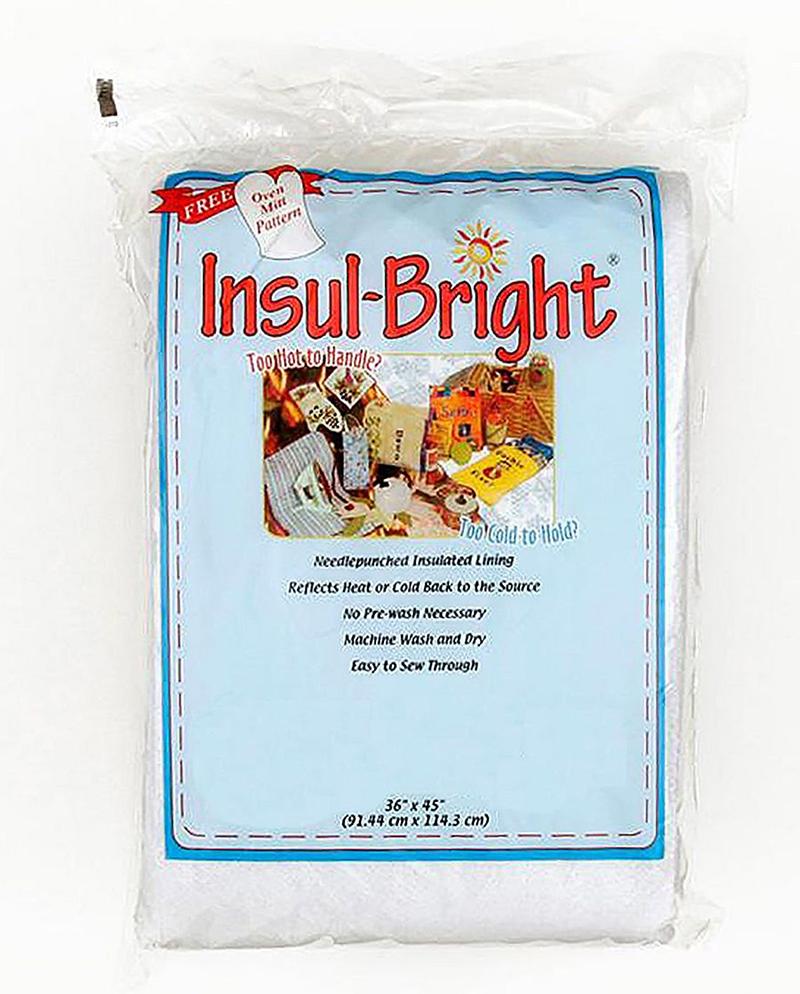 Insul Bright Batting 1yd x 45" (W6345FWN)
---
Insul-Bright is a needle-punched, insulated material ideal for crafters. With today's focus shifting back to family and home, new and experienced sewers are choosing simple, practical projects for use in their homes and as gifts. Pot holders, oven mitts and casserole covers are all ideal projects made functional and safe with Insul-Bright. It consists of polyester fibers, needle-punched through a reflective metalized polyester film. The needled material is breathable and won't break down with washing. The polyester fibers resist conduction while the reflective metalized polyester film reflects radiant energy, hot or cold, back to its source.
Insul-Bright is not recommended for microwave use. Insul-Bright can be used in clothing but is a little noisy as the film crinkles when moved. This noise is very attractive to both babies and animals, as they like to scrunch it up in soft books and toys.
MLQC offers Free Shipping within Canada over $200. Rates vary by Province under $200.
See our policy page for shipping and return details.