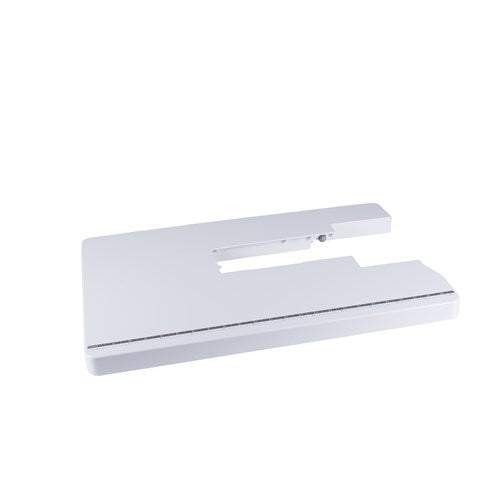 Brother Wide Table (SAWT6200DC)
---
PRODUCT DESCRIPTION
Expand the work area of your DreamWeaver XE Innov-ís VM6200D with this easy-to-attach, extra wide extension table. This snap-on table extends to the left and rear of your existing work area, for easier handling of larger projects and heavier weight fabrics. The underside of the table includes built-in storage for the knee-lifter that is included with your machine, or for the optional, adjustable knee-lifter. Plus, a ruler is printed at the front of the table for last-minute measurements, and the four table legs are easily adjustable for varying heights. Perfect for embroidery projects, large quilts and home décor.
Specials orders are non-returnable. This product will take approximately 8-10 days to ship. 
MLQC offers Free Shipping within Canada over $200. Rates vary by Province under $200.
See our policy page for shipping and return details.