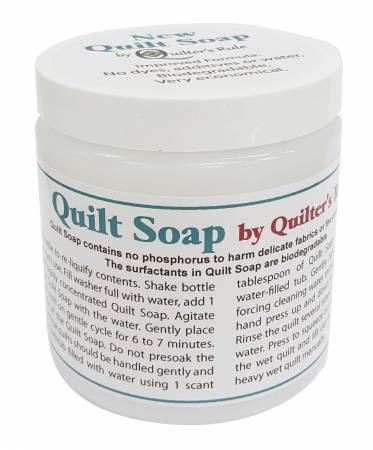 Quilt Soap New and Improved (QS2)
---
Quilter's Rule has introduced a new and Improved formula. Quilt Soap contains no phosphorus, dyes, or water. The surfactants in Quilt Soap are biodegradable and will not harm fabrics or the environment. Compared to the competative products it is very economical.
MLQC offers Free Shipping within Canada over $200. Rates vary by Province under $200.
See our policy page for shipping and return details.