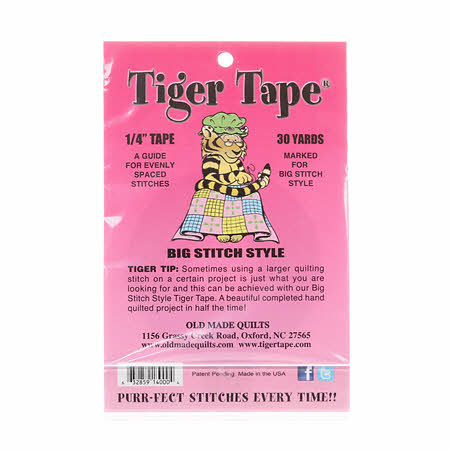 Tiger Tape Big Stitch Style
---
Use a size 8 Pearl Cotton and a size 5 needle. The stitches on the bottom will be the same as the stitches on the top. 1/4in x 30 yds.
MLQC offers Free Shipping within Canada over $200. Rates vary by Province under $200.
See our policy page for shipping and return details.