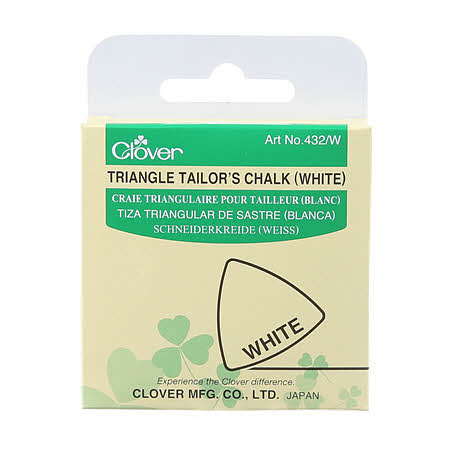 Triangle Tailor's Chalk White
---
Triangle Tailor Chalk is a solid block of chalk. The triangular shape makes it easy to hold and mark with. Pressing too hard can make the marks difficult to remove.
MLQC offers Free Shipping within Canada over $200. Rates vary by Province under $200.
See our policy page for shipping and return details.